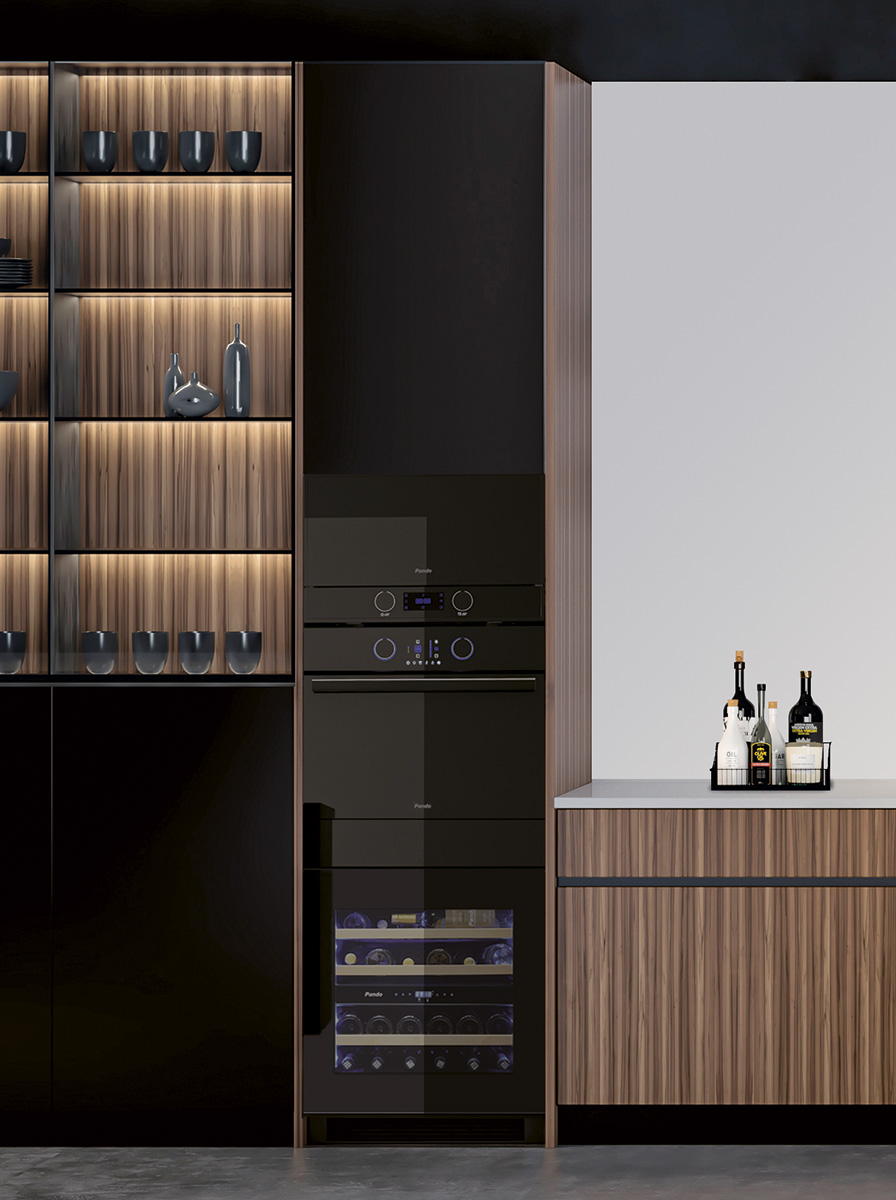 1
Microvawe Oven + Grill PHM 9500
2
Option 1
Multifunction Ovens of 45 cm.
PHT-941, PHTV-942, PHC-943
+
Pando plate warmer
PCP 9600
Option 2
Four multifonction de 60 cm.
PHB-961, PHP-962, PHT-963
3
Built-in wine cooler
PVMAVP 60-25
Pando Tower.
A fully built-in, completely integrated column solution, Perfect for your kitchen
A set of Pando kitchen appliances, perfectly combined, that allows you to enjoy a great, modern and well-equipped kitchen.
A set of fine products to guarantee that you always have your plates, dishes and favourite wines right at hand.
PHM 9500
Microvawe Oven + Grill
PHT-941, PHTV-942,
PHC-943
Multifunction Ovens of 45 cm.
PCP 9600
Pando plate warmer
PHB-961, PHP-962,
PHT-963
Multifunction Ovens of 60 cm.
PVMAVP 60-25
Built-in wine cooler